The 3rd Caucasus Mountain Forum on "Transdiciplinarity for Sustainable Tourism Development: Role of Caucasus Scientists" took place in Kutaisi, Georgia, from 4-6 July 2023. It was complemented by a field trip to the mountain region of Svaneti, which showed participants the specific challenges and opportunities of sustainable mountain development.
Thomas Dax, who together with Theresia Oedl-Wieser has recently provided expertise on the implementation of local development initiatives in mountain regions for this region in the context of the application of the LEADER programme, took part in this conference and excursion. His presentation on the need to elaborate new narratives for mountain areas summarised the current discussion on mountain development approaches. In addition, he also actively participated in the discussion on the cooperation of the networks of European mountain areas, especially on the integration of new networks, such as the Research and Development Institute of the Mountain Regions of the Mediterranean Islands (MountMed).
In addition to the transdisciplinary conception of the research work, the exchange between the different regions and large-scale mountain massifs is a central opportunity to anchor suggestions for action and new development approaches more firmly in these regions as well.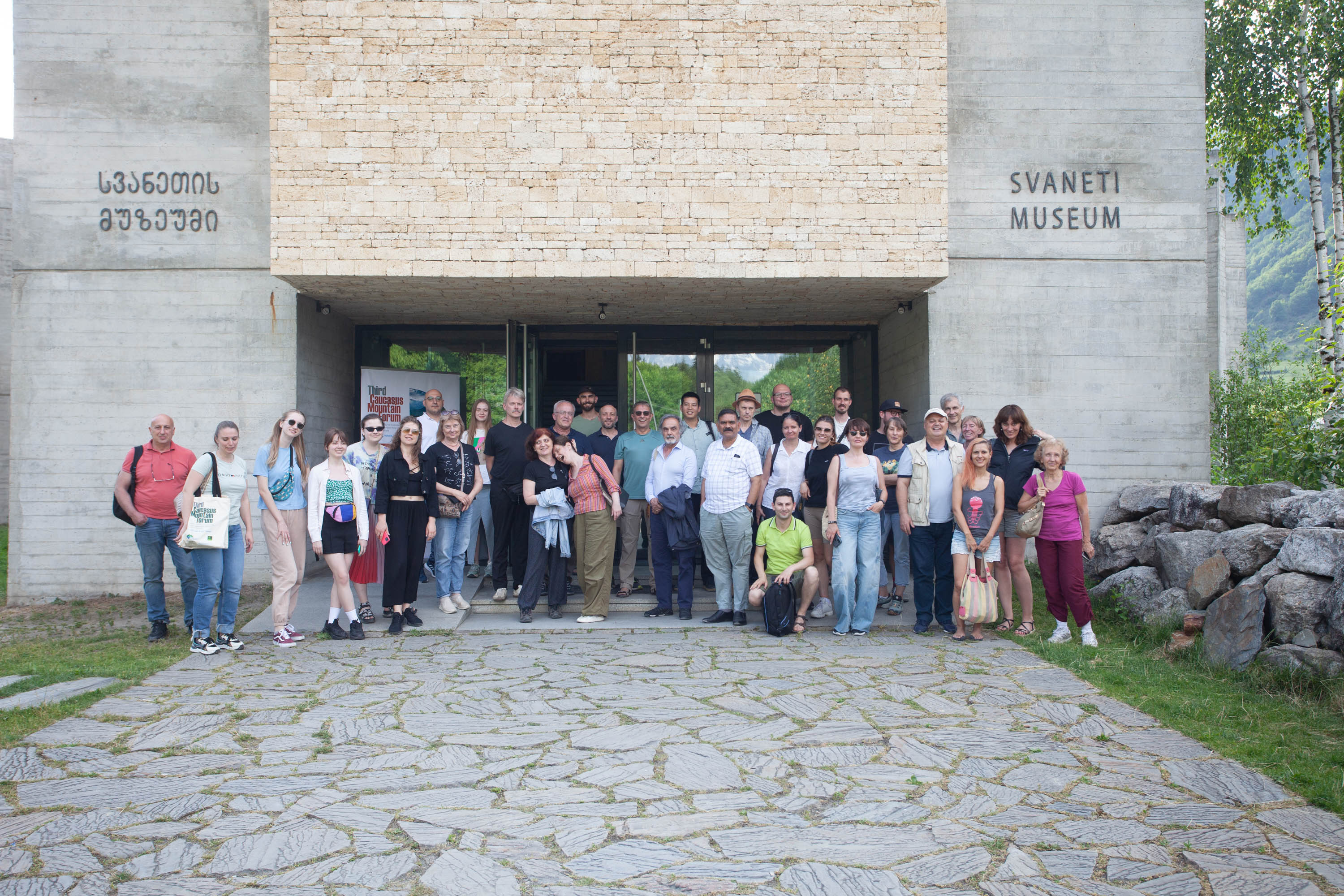 (c) CMB - caucasian mountain forum - group foto